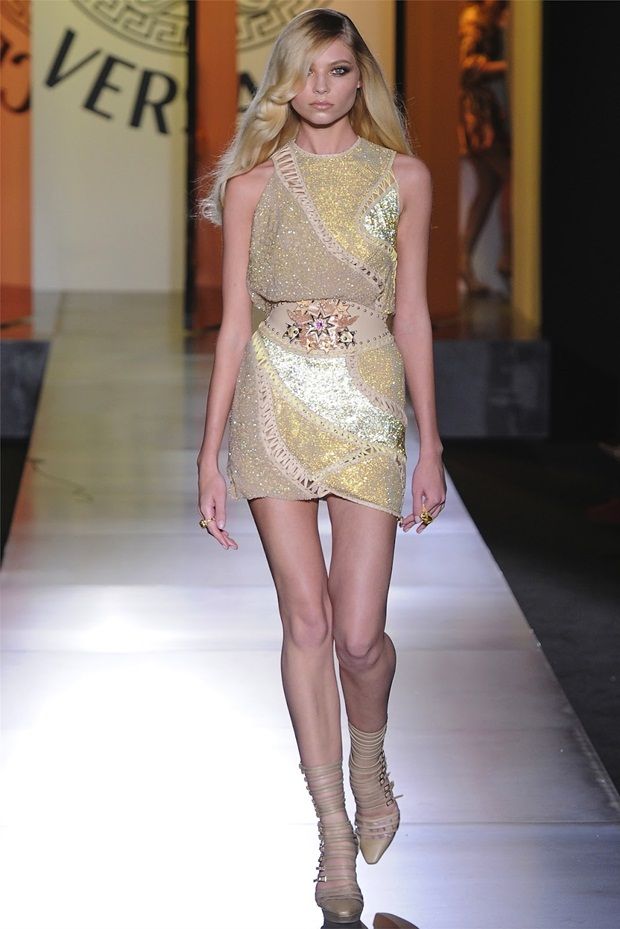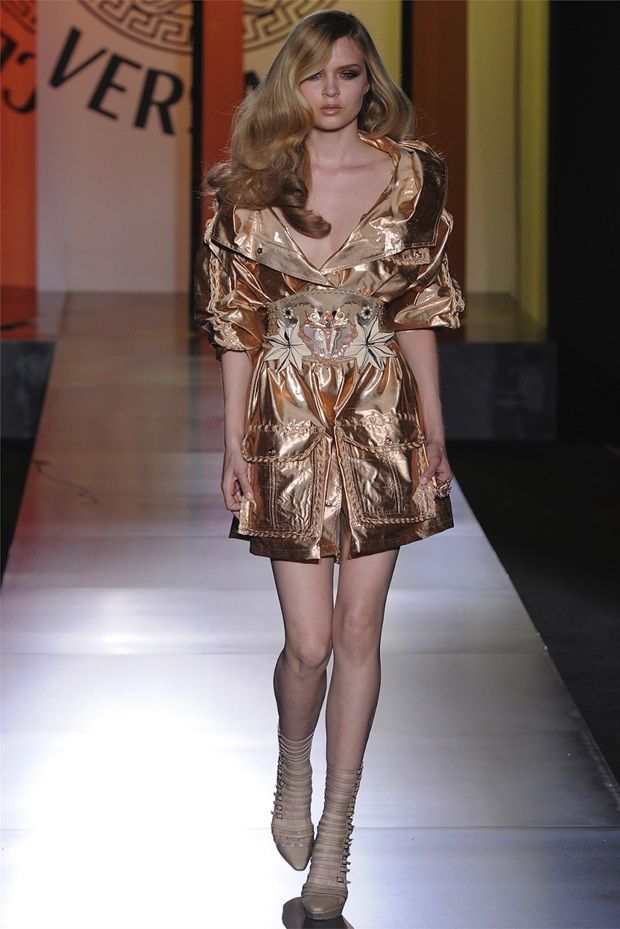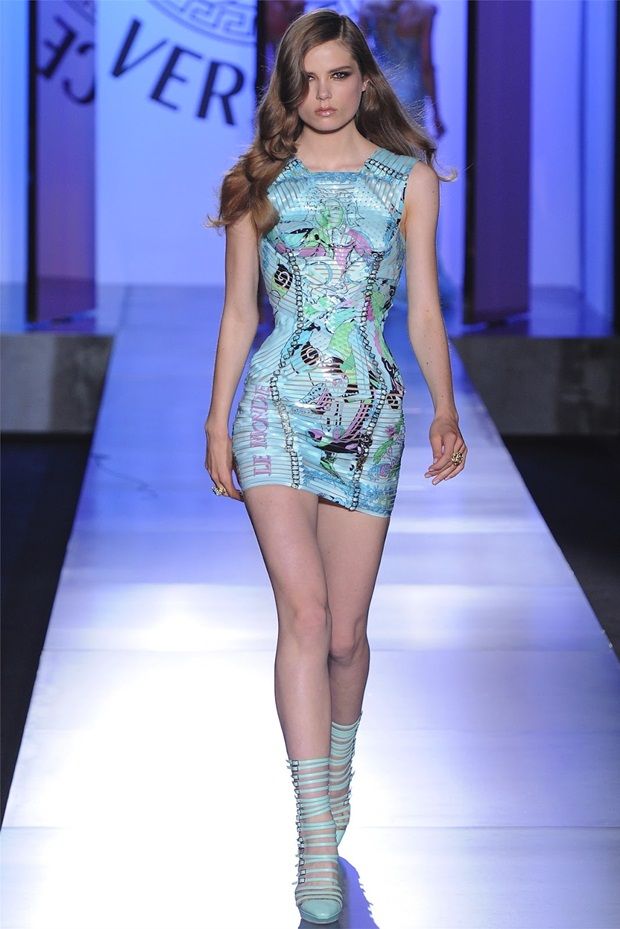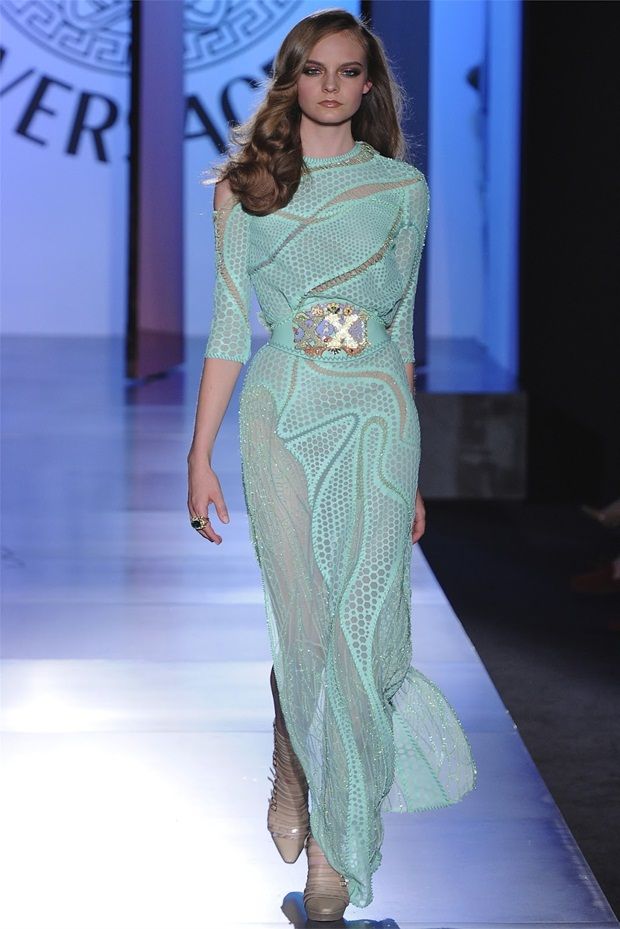 As the models strutted out onto the familiar catwalk of the late Gianni's favoured Ritz Paris is was clear that the revamp of the Atelier Versace Haute Couture collection was as Versace as Versace gets. Injecting Donatella's own innovative touch, the finest hi-tech Japanese polyester was shaped into floating, shimmery skirts, as her lightweight designs gracefully fluttered down the covered swimming pool.
Acting as the inspiration for the collection - according to program notes - the design of tarot cards were evident within the details of differing symbols and XIX adorned upon the numerous belts, paralleling the mens' collection, and silk scarf like prints laminated with PVC. Silhouetting the Versacean glamazons, Donatella's evening dresses were slashed then sutured together with strands of glistening crystals on some and silk chiffon lacing on others.
Bearing as much skin wherever possible, spiderweb-like weaving and latticework corsets constructed from strips of patent leather, reminiscent of childish crafting, were exhibited in this somewhat simplistic collection. But by simplistic I mean in terms of more neutral, jewelled pastel infused colour palette complimented by cocktail rings sculpted from yellow diamonds, emeralds and topax, in comparison to the days of her brother's work.
But by toning done the 'fierceness' of a past era, Donatella exposed her softer touch through scarf prints, bared skin, chain mail, hip-high slits (that put Angelina to shame) and of course the mystical Medusa emblems.
In other words, Christopher Kane summed up the image of the show perfectly when he said "Donatella should've modelled herself'.
xx
- J
P.S. What did you lovely ladies think of Donatella's spectacle?