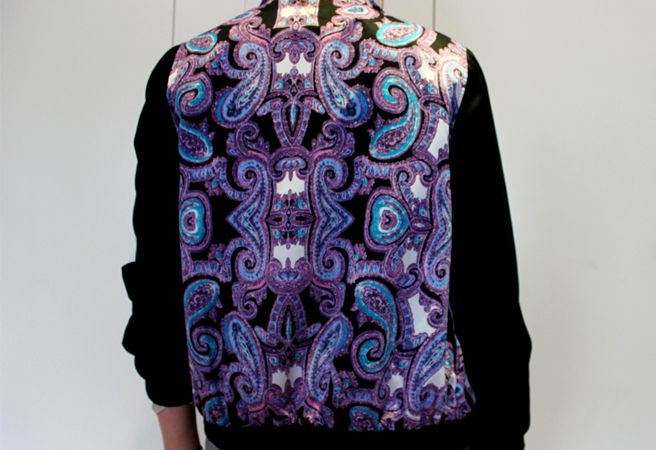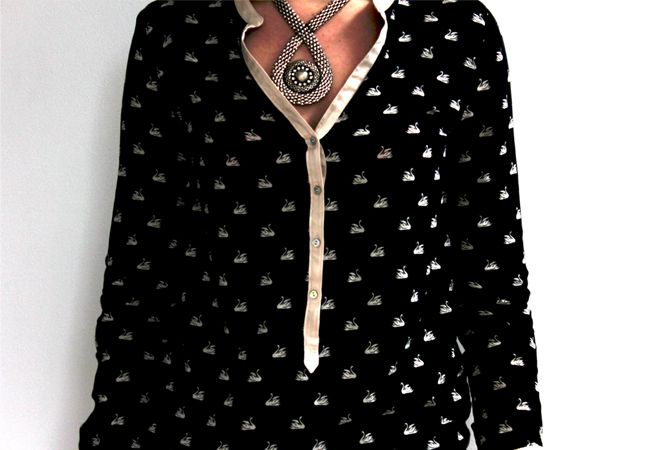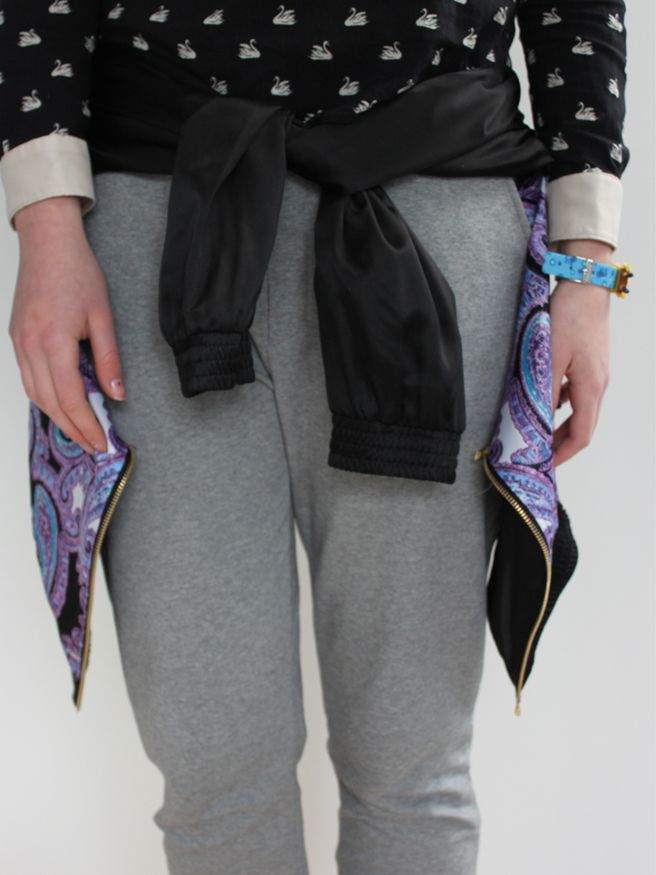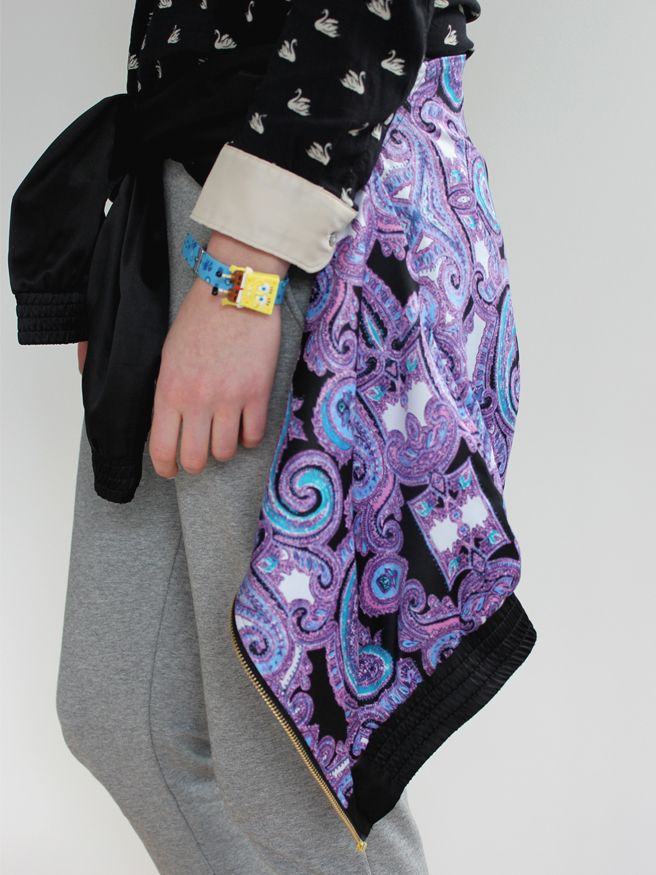 - Jacket // Target - Necklace // Colette by Colette - Blouse // Zara - Pants // Minkpink - Bag // Mulberry - Watch // Toys 'R' Us NY - Shoes // Ebay
For breakfast this morning I served up a dish of my very own pyjama armour metaphorical rhyme at its finest.
As I performed my Kanye West Push the H8rs away walk I swear it is a real thing into the cafe I felt like a gangster thanks to the low falling waist of these pants and badass paisley print of the bomber jacket. However I was sadly brought back to reality after I remembered the Spongebob watch on my wrist.
Yes, I did in fact pick up my stuntastic watch from Toys 'R' Us in New York, no it didn't bother me that the packaging said 8 - 13. In fact, this is actually my second one of old spongy as I lost the first one. None the less, Spongebob II allowed for 2 more additional straps to mess around with.
How has everyone's Saturday been?
xx
- J