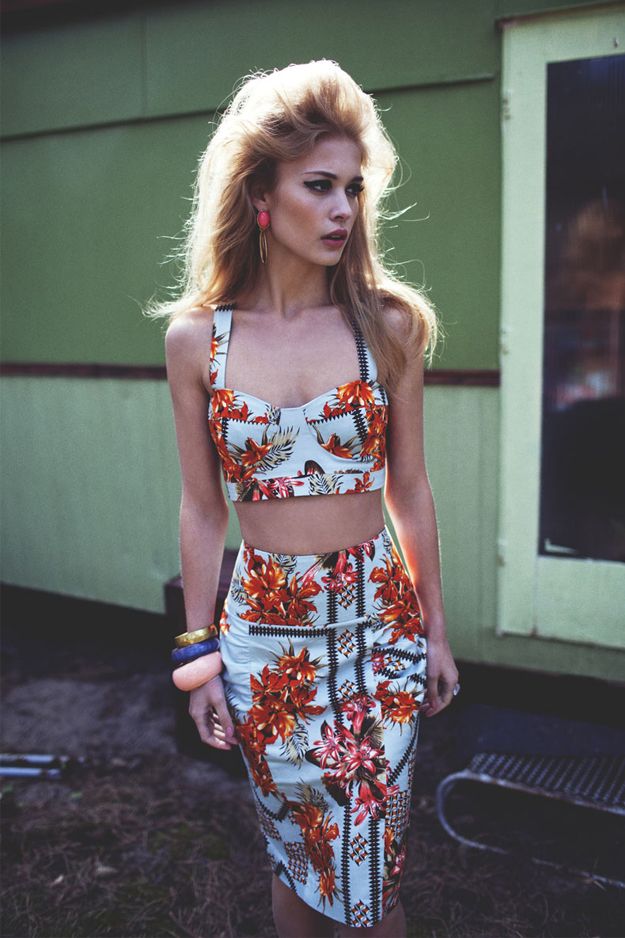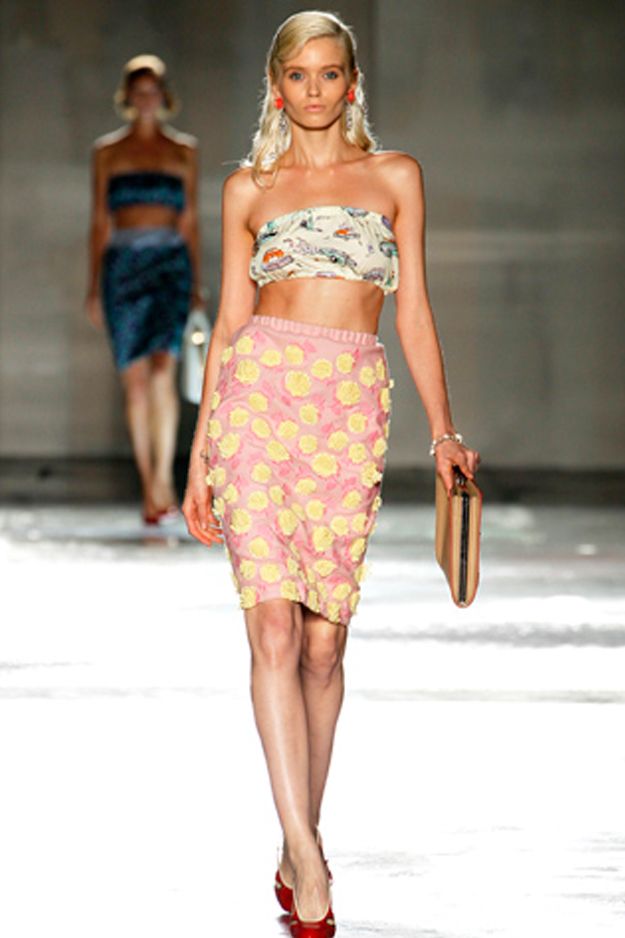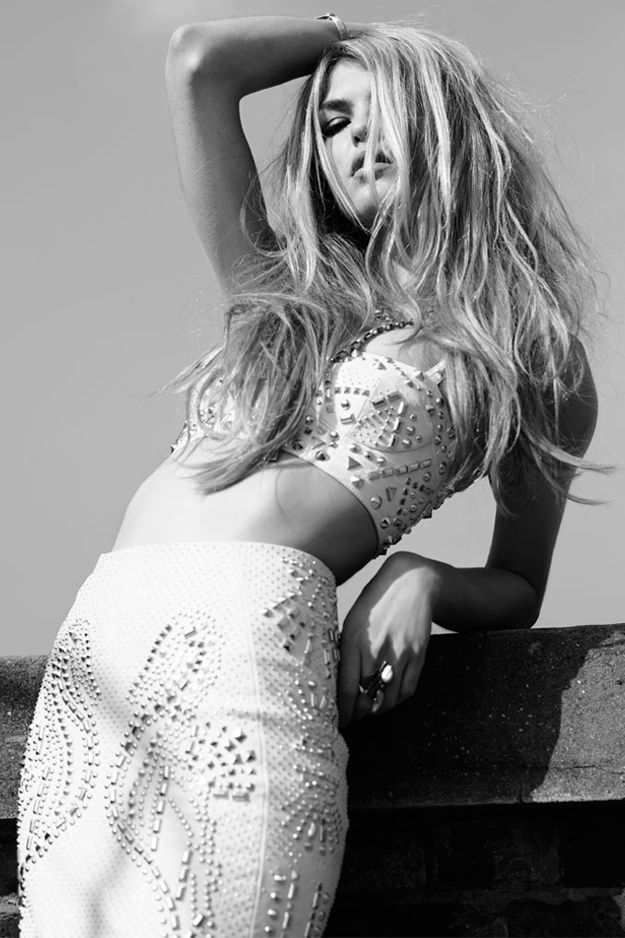 Cropped bralette's are obviously the new sheer blouse.
Over the las few months they've popped up here, there and well everywhere, and with the arrival of my new asos skirt, it's something I'm dying to try.
They're just above the crop.
So far, my favourite choice of styling has been pairing it with the pencil skirt and a spiffy oversized blazer for the colder occasions.
For such a small garment the extent of detailing delicately embodied upon each makes my heart melt, from D&G's peppers, Emillio Pucci's sheer lacey goodness and of course we can't forget Prada's vintage cars; it's clear to see, the brighter the print the better.
The Versace (sixth) one is by far my favourite, then again everything in their Spring 2012 collection was a utopia for my eyes.
xx
- J.
Triple Tunes: Runaway // Kanye West