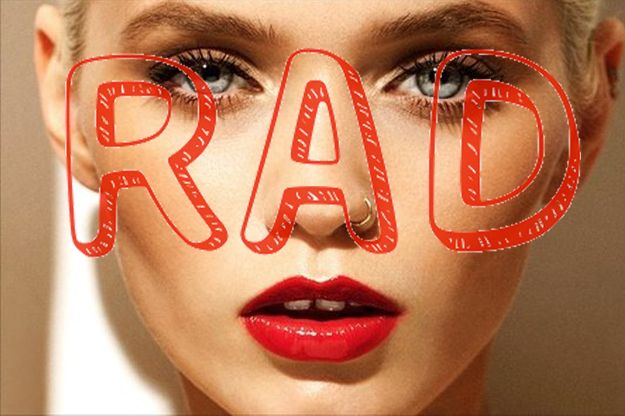 Tonight I turn to Rihanna's life motto to say 'Cheers to the Freakin' Weekend', although sadly, it isn't the weekend yet, just a Tuesday.
BUT my generous soul has aided me in attempting to make everyone's tedious Tuesday nights a little better; feast your eyes upon The Fluorescent Adolescent's first EVER weekly playlist.
In all honesty, this would have been a blank post had it not been for Alex and Cam's 'rad' taste in music.
Speaking of radness, seeing Abbey Lee's face plastered upon models.com for the new 25 magazine is always great, so I thought hey, why not bring those cheekbones that could cut a fine piece of cheese back onto your screens again.
xx
- J
P.S. Let me know if you clickity click/ fall instantly in love with any of the crooners mentioned above.