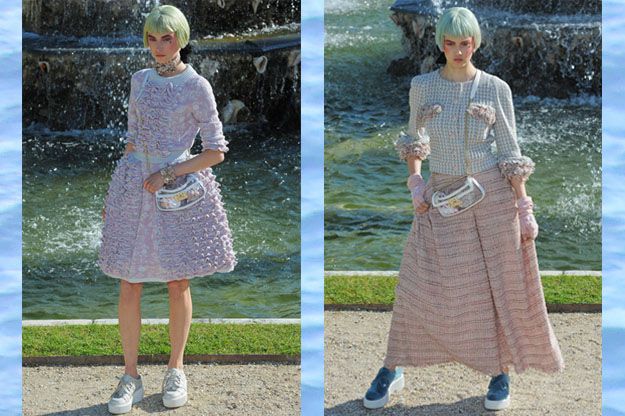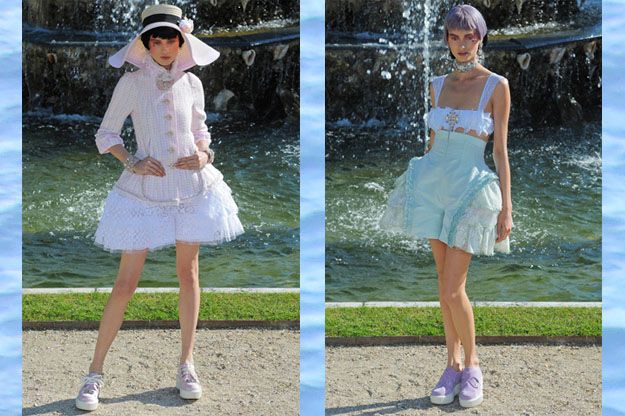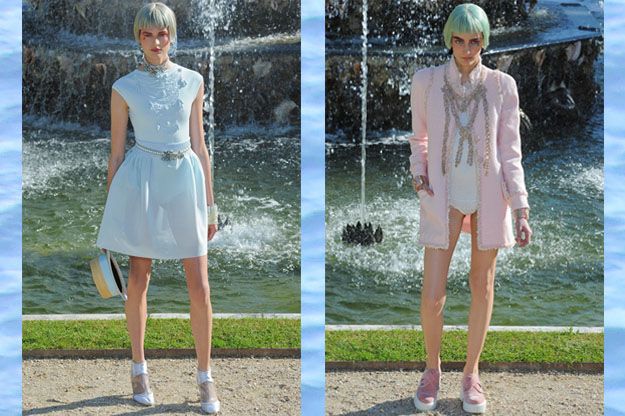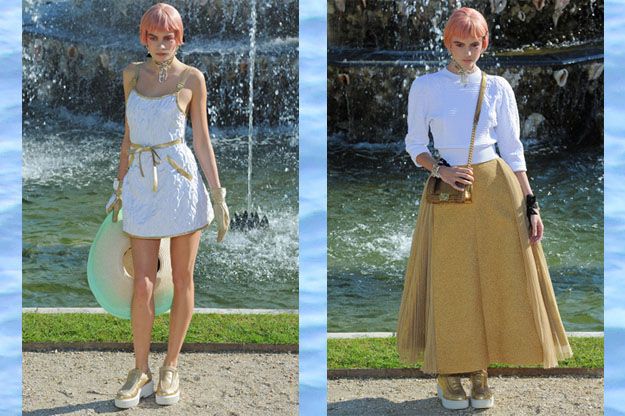 As I watched (on youtube of course) the Karl's army of models saunter around the garden's of

Versailles Palace I wished for the pastel perfection and eccentric embroidery of this baroque inspired Chanel Resort collection to magically pop into my wardrobe
.
The lightness of the garment's balletic quality were dressed down with golden flatform trainers and crotched short shots as the injection of formal eighteenth century details from panniers to fichus was subtly infused with twenty first century chambray, tech denims and futuristic plastics.
The opulence of the quilted lilac bag and lilac loafers will forever be imprinted in my mind.