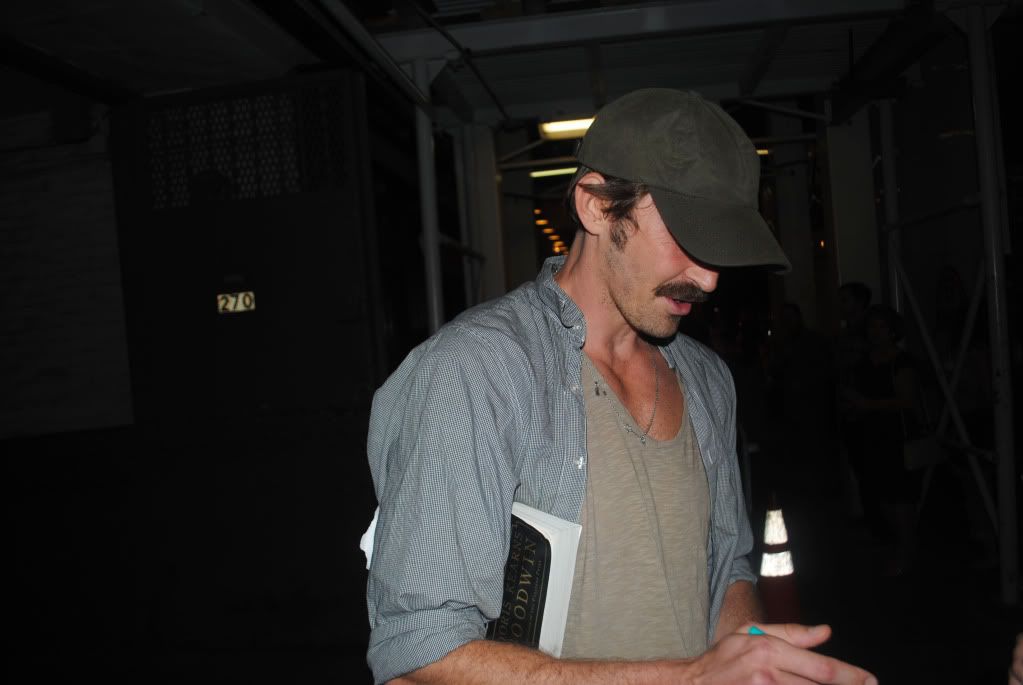 Taking in the cultural hub of the city we attended a few shows whilst in New York, including 'How to Succeed in Businesses Without Really Trying", "The Normal Heart" and "The Bengal Tiger".
It is difficult to say which was my favourite as they were also so different, following the story line of a tiger haunting the streets of Baghdad, an ambitious window cleaner succeeding in business without really trying and lastly the rise of HIV AIDS in New York during the '80s.
(I hope my horrid retelling doesn't make it look like this is the story line of one play but rather a brief snippet of the three we watched).
However the greatest thing that came out of these viewings (besides the much needed cultural education) was indeed seeing Daniel Radcliffe, Lee Pace, Jim Parsons, Robin Williams, John Larroquette and Chris Rock (just to name a few - there were plenty more) up close and personal.
"I want to give the audience a hint of a scene. No more than that. Give them too much and they won't contribute anything themselves. Give them just a suggestion and you get them working with you. That's what gives the theater meaning: when it becomes a social act."