What could be more American than watching a baseball game whilst scoffing down a hot dog and pepsi?
Although the baseball was rather fun (and hot!) catching the subway was perhaps even more enjoyable. Although I was a subway virgin, on the way back from the mets game I felt like a true new yorker wearing my baseball cap as we manoeuvred ourself around long lines to snatch up our tickets from the machine (although much to the people behind us dismay we had a bit of trouble inserting the $1 bills). Terrible form of public transport by the way, the tickets were a bit idiotic, or may the person (me) using the machine was an idiot.
There was the most amazing Harry Potter advertisements featured throughout Broadway subway station.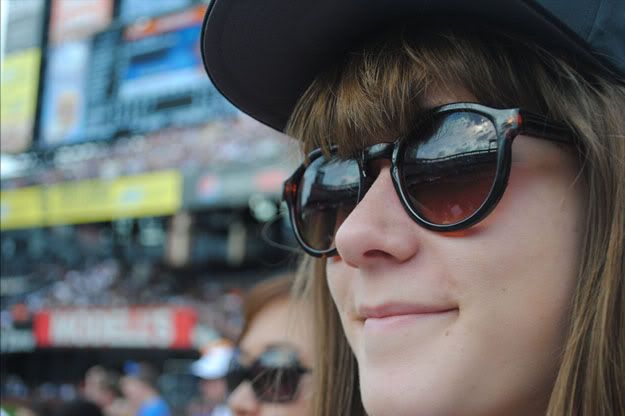 Leaving citi field there was a busker dressed up as spiderman, sadly it was not
John Krasinski.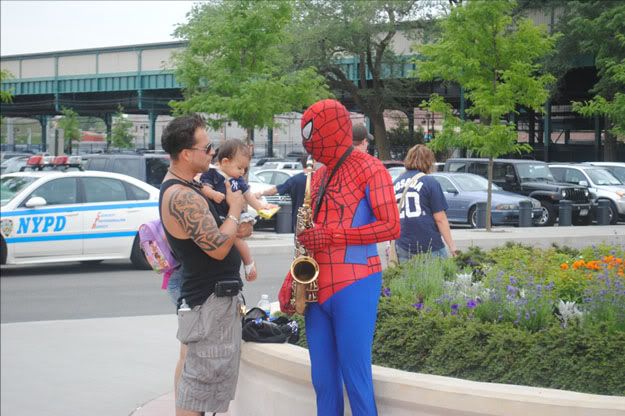 On the subway out of Queens I tried to get some quick snaps of the most intensely graffitied building I have ever seen.
xx