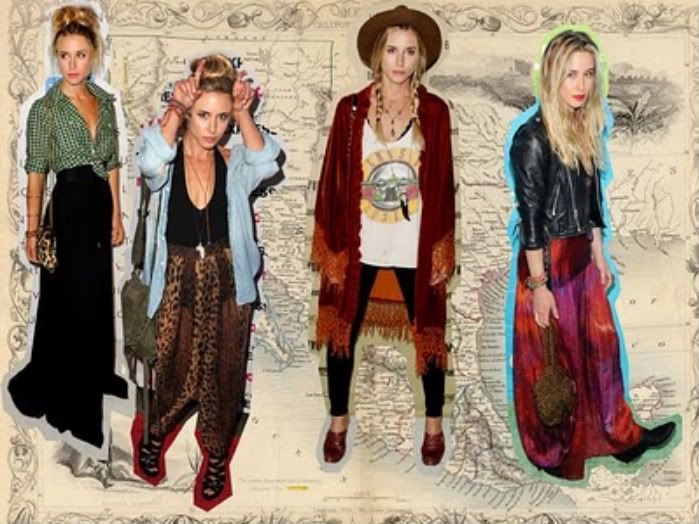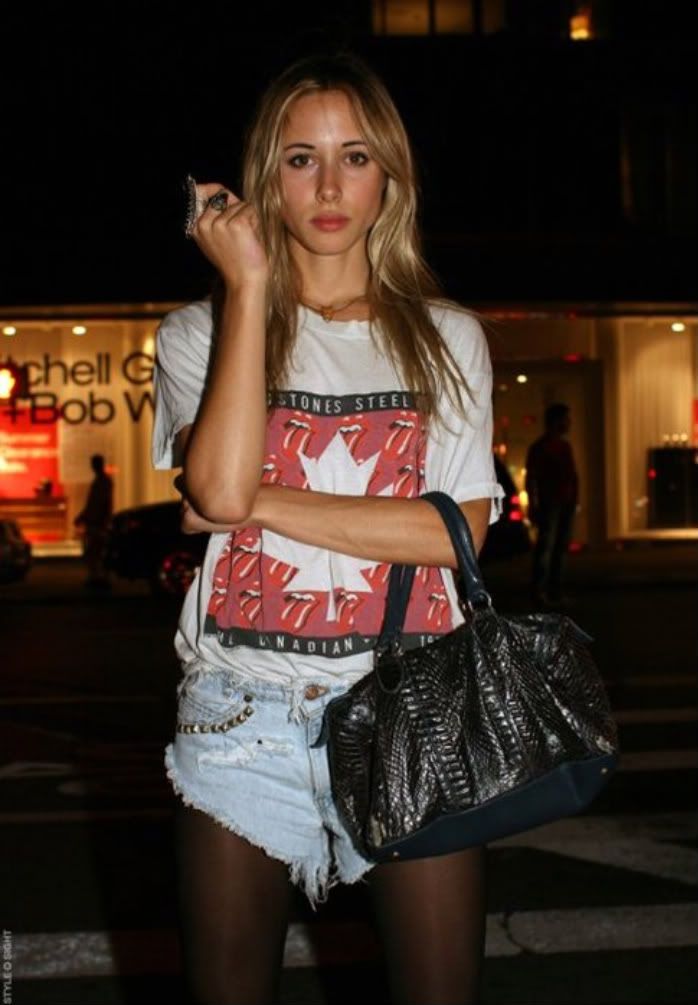 I don't know what it is about her but she is somehow able to make everything that she wears look so effortlessly cool.
Mix in a bit of surfer girl style and some boho meets rock pieces and you've got Gillian's eternally summer style wardrobe. If only it was that simple into her own unique summer style.
If I may be so bold as to say that I think the button up shirt and maxi skirt was perhaps my favorite outfit of 2010.
Ever since she first appeared on 90210 as Ivy I have consistently wondered as to how
she (or the hairstylists) can twist her hair into a perfectly high messy bun. For some reasons she reminds me a bit of Rumi Neely