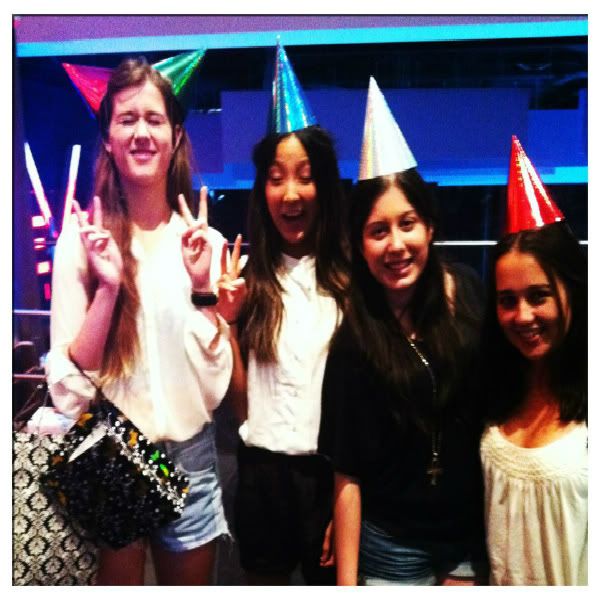 Today, I turned 17 years, 1 month and 2 days old.
So, it's onlyfitting that I post some picturae from that joyous day.
The day consisted of 17 year olds in party hats lining up to see Alvin and The Chipmunks, to us then moving on to play the great gossip girl's game of Assassin and last but not least we closed the night munching on a One Direction birthday cake.
xx